The easiest way to start programming Commodore 64
Learn BASIC and 6502 Assembly with bite-sized video tutorials.
Delivered to you every week.
Weekly Video Subscription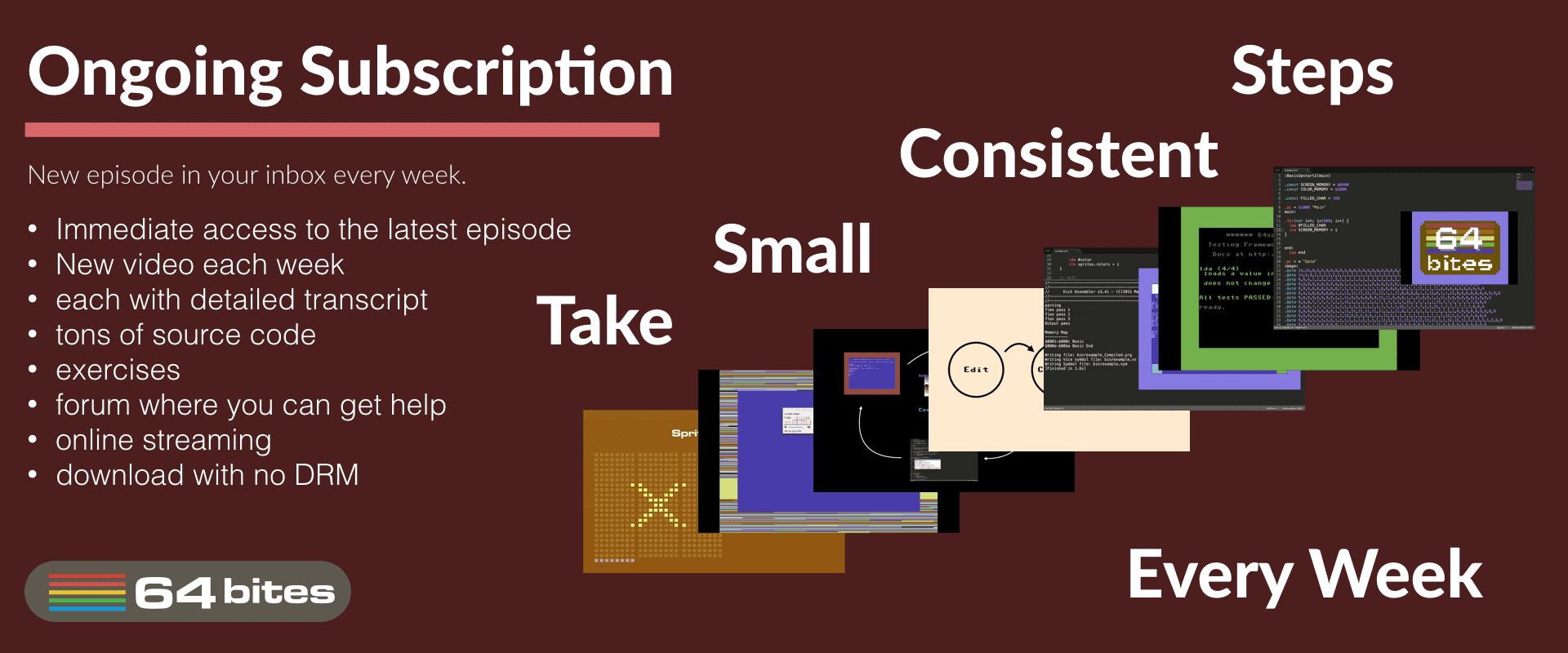 Always wanted to write a game or a demo for Commodore 64?
But when you will find time for that?
You can't afford to waste it on reading twenty-year-old-books, trying to understand outdated tutorials, or begging for help on hostile forums.
Get short, condensed lesson every week
Imagine that:
Every week, new video is delivered straight to your inbox.
You can watch each episode online on any device,
or download for your convenience DRM free.
And each video comes with:
detailed complete transcript of the episode,
plenty of source code examples to follow along,
additional exercises to solve on your own,
On top of that you will get
access to private and inclusive forum, where you can ask for help.
all episodes released in the current season
Make progress with little effort
With the 64 Bites Subscription you will level up consistently.
Every week you will learn a new thing and advance toward your goal without much effort.